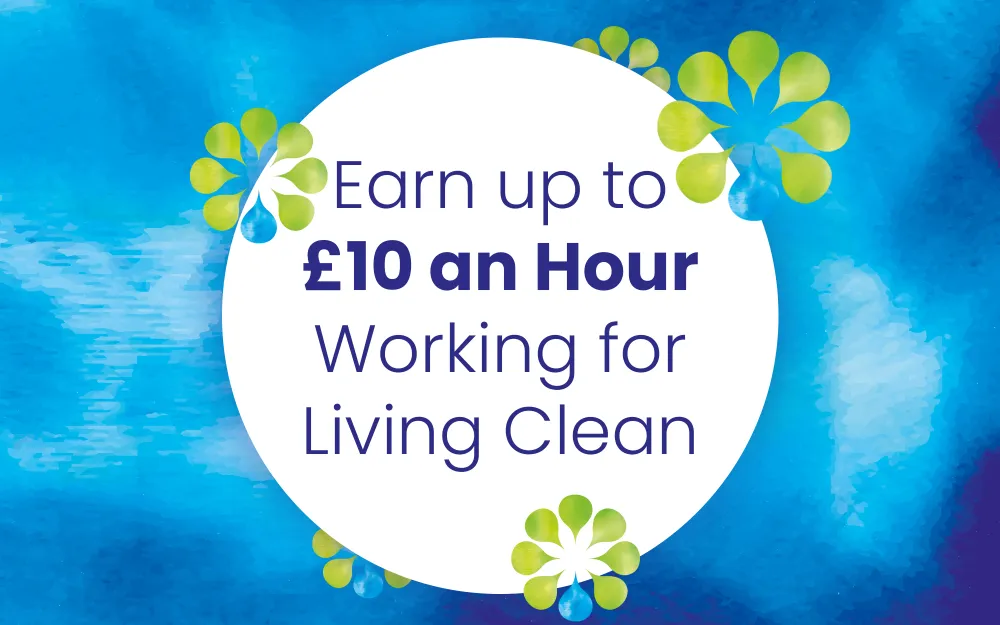 Living Clean is looking for engaged and energetic workers to join our cleaning teams. We have positions available now all over the county. And once you've shown your mettle - you can earn up to £10 an hour cleaning homes and businesses for Living Clean.
Great Team
You'll be joining the Living Clean team. A group of motivated cleaners that get the job done and have fun while we're doing it!
Environmentally Friendly Products
All the products you'll be using have been manufactured using only ingredients that break down naturally in the environment.
Competitive Pay
We want our staff to know that they get paid well for the hard work they do. That's why we offer up to £10 an hour for experienced cleaners.
If you are interested in joining an eco-friendly company, check out the availability on our jobs page. Alternatively, email your CV and covering letter to Nathan Stoneman, nathan@livingclean.co.uk and we'll be in touch to let you know if we have something suitable in the area you're interested in.